Firm Planned Orders may not be released to the shop floor based simply on their starting date or time. It is possible that customer demands/priorities may change, or some shortages may occur. The Production Scheduler screen gives an overview of all current orders on one screen, so that these factors can be assessed, and the correct orders are released to the shop floor.
This can be done via the action Change Status.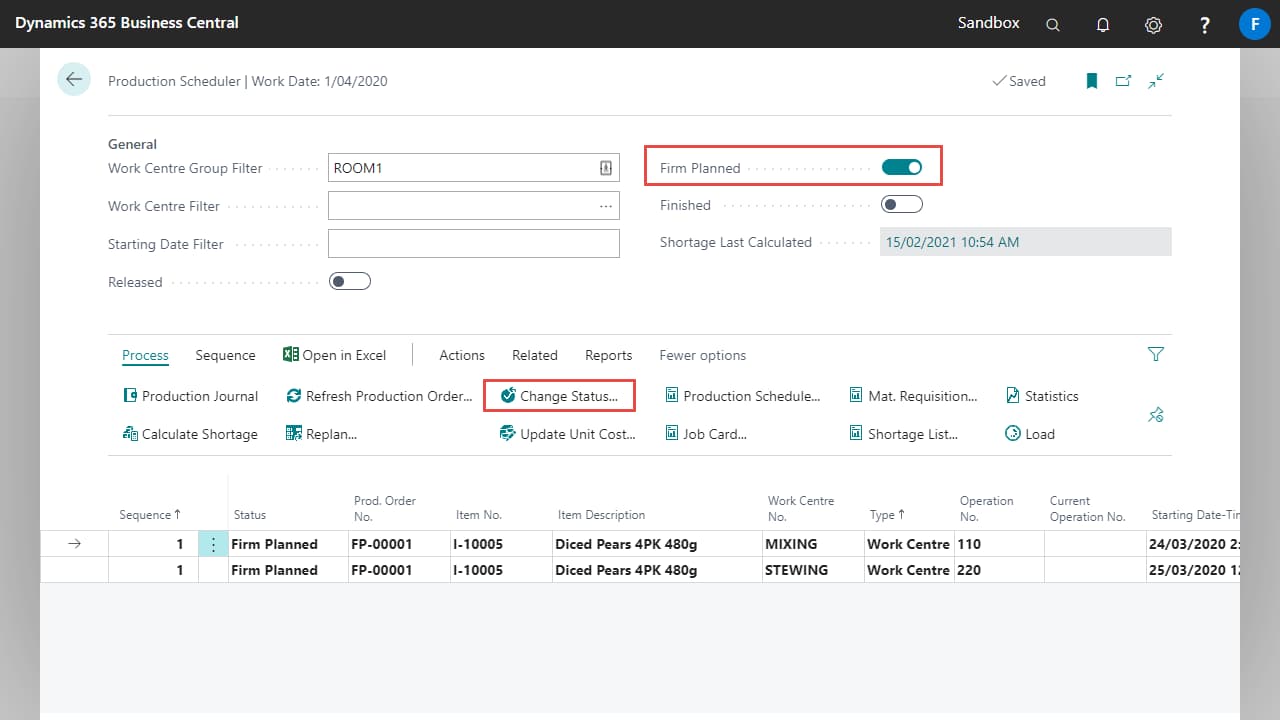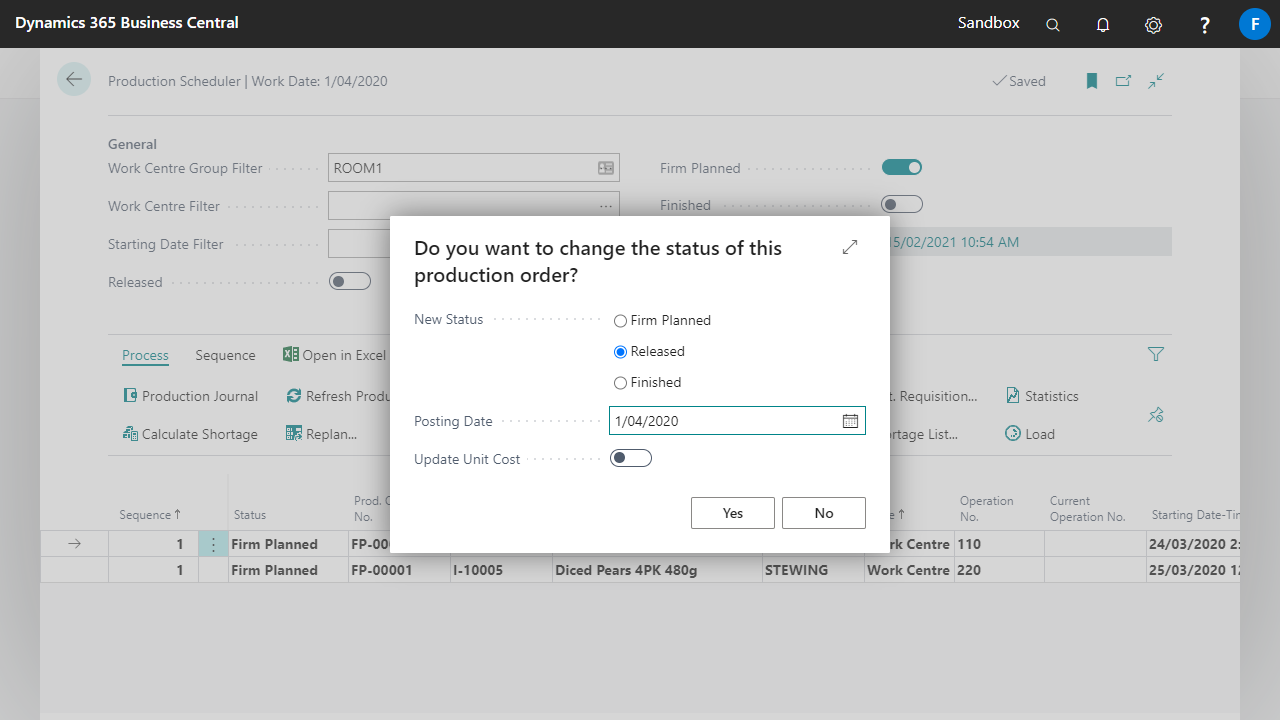 At this point, the Production supervisor may release the orders without changing any of the fields or change the starting date/time as needed.
Production orders can also be released in bulk by selecting multiple Production Orders and running the change status function.