Your Fenwick Account will single-sign on with your Work email if you've been setup with Microsoft 365.
Visit the Sign-In page
Enter your company/work email address to login.
If you haven't signed into the portal before, or you get a message about not having an account, click Create One.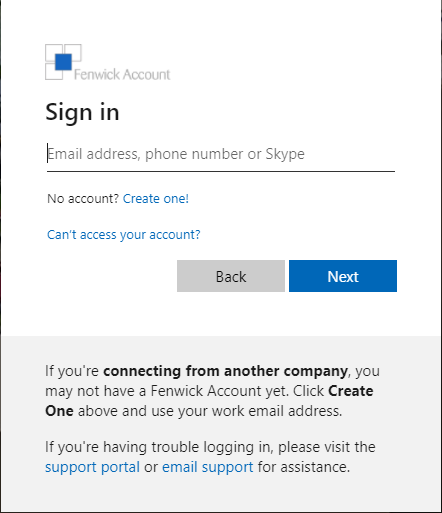 Creating an account
Depending on who manages your work account, you might need to select different options.
| Provider | Create Account With |
| --- | --- |
| Microsoft 365 / Office 365 / Azure AD | |
| Google / G Suite / Workspaces | |
| Microsoft Personal | |
| Facebook | |
| Other | |
After login
After logging in, you should be taken to your companies login page.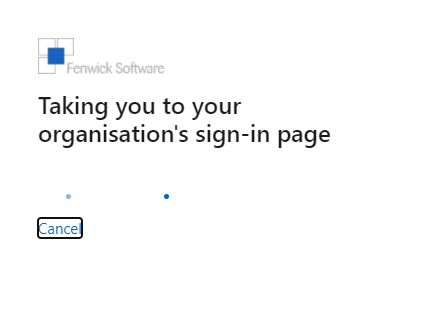 Your account has been blocked
If you see the following message, please contact your company administrator to unblock your account so you can access the portal.