Restoring a discontinued record will allow it to appear in the regular Master Data lists.
Step by Step
1. Locate and open the appropriate Discontinued List via search (i.e. Discontinued Customers).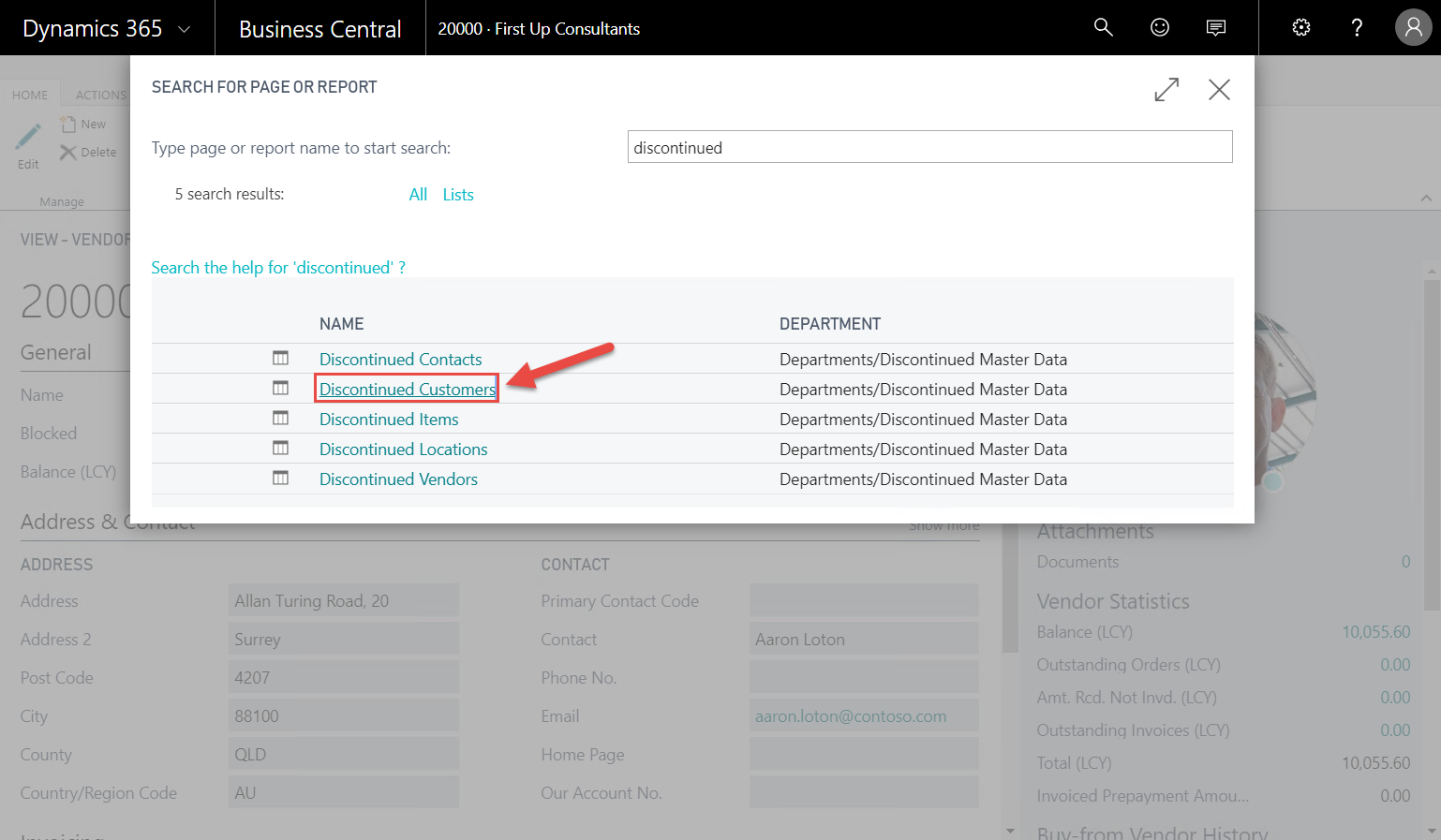 2. A list of the Discontinued records will be shown. To change the Discontinued status of a record, click Edit List.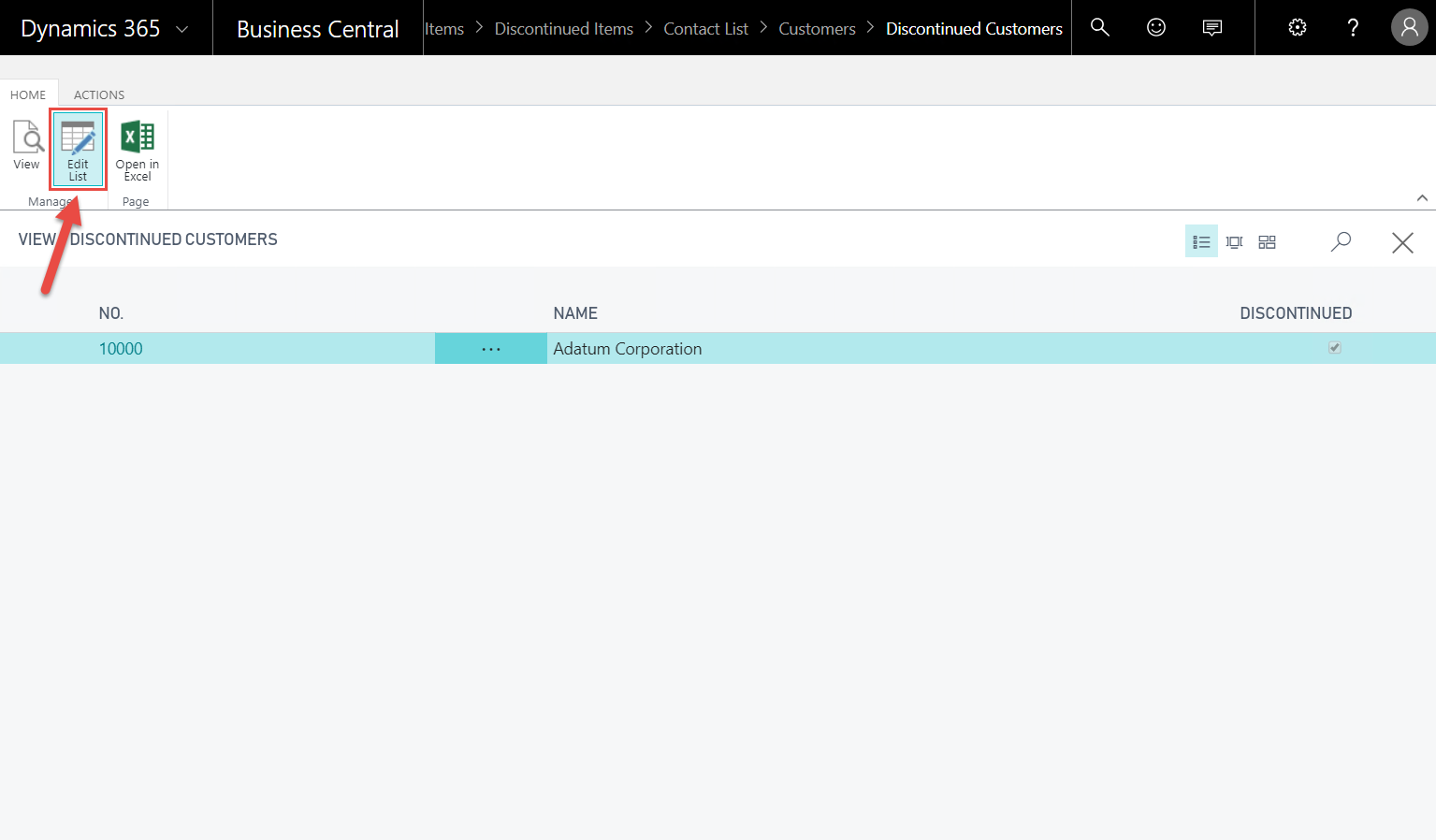 3. Select the appropriate record and then untick Discontinued. The record will then be available again on lists and documents.