There are two main steps required to get Power BI Gold connected to Microsoft Dynamics 365 Business Central
Part 1. Install and configure the Power BI Gold Data Connector app(s) in Microsoft Dynamics 365 Business Central
These steps ensure Dynamics 365 Business Central is ready to export data to Power BI for use in the Power BI Gold reporting packs
Install the Power BI Gold Data Connector apps from Business Central or Install from Microsoft App Source
Go to the Fenwick Gold Subscriptions page and click Start Trial for each data connector app you've installed, then follow the prompts to complete the trial registration
Generate the OData Base URL by completing the Power BI Gold Assisted Setup
For Business Central instances that use NavUserPassword, generate a Web service access key. See Basic Authentication*
Part 2. Install and configure the Power BI Gold Report template app(s) in the Power BI Service
These steps install and connect the Power BI Gold Reports to your Business Central database.
1. Navigate and log into your Power BI Service (https://app.powerbi.com)
2. Click Apps in the navigation pane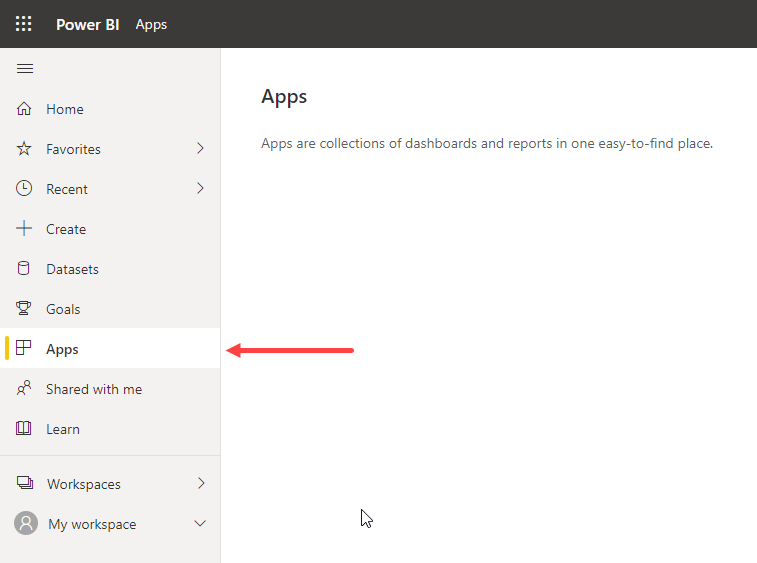 3. Click Get apps in the top right-hand corner of the page

4. Search for Power BI Gold and select the desired Power BI Gold Template App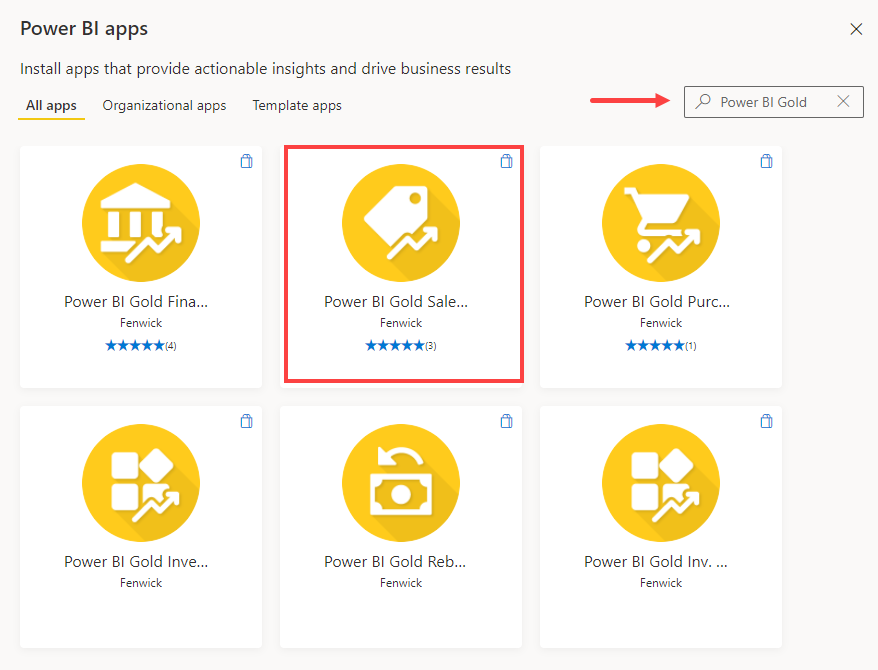 5. Click Get It Now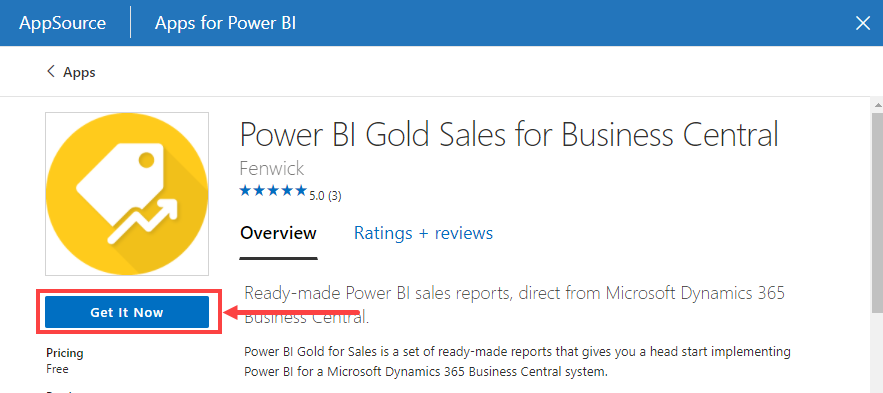 6. Click Install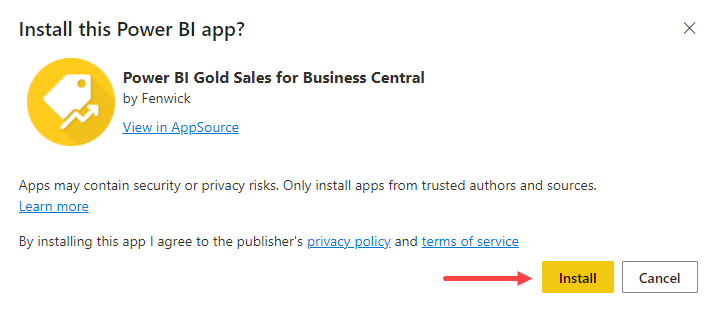 7. Go to the newly created Power BI Gold workspace. For this example, we have installed the Sales app.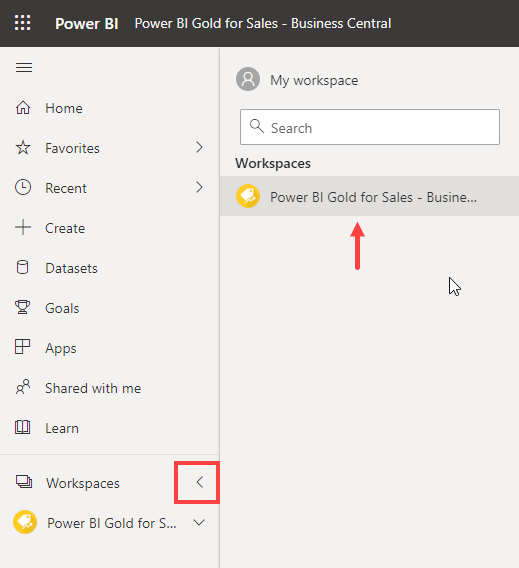 8. When prompted, click Connect your data.

9. Replace the demo OData Base URL with your Business Central OData Base URL generated in step 4 from Part 1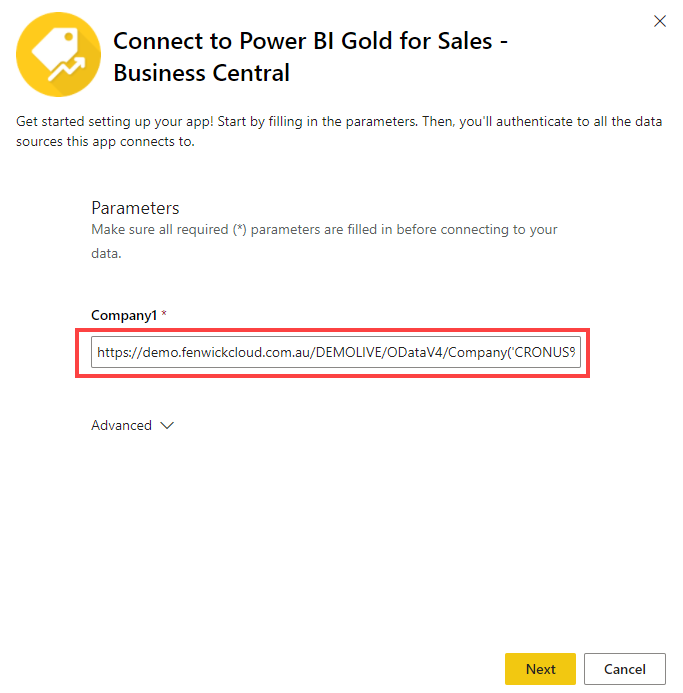 10. Authenticate the connection