Sales Rebates are calculated on posting of the Sales Order.
Based on your Sales Rebate setup, Rebate Value Entries will be created, and store the Rebate Amount, and General Ledger Entries will be posted to accrue for the rebate.
Assisted Setup
The assisted setup for Rebates will help you quickly setup the required data and start using the app.
Navigate to the Assisted Setup page and select the Set up Rebates.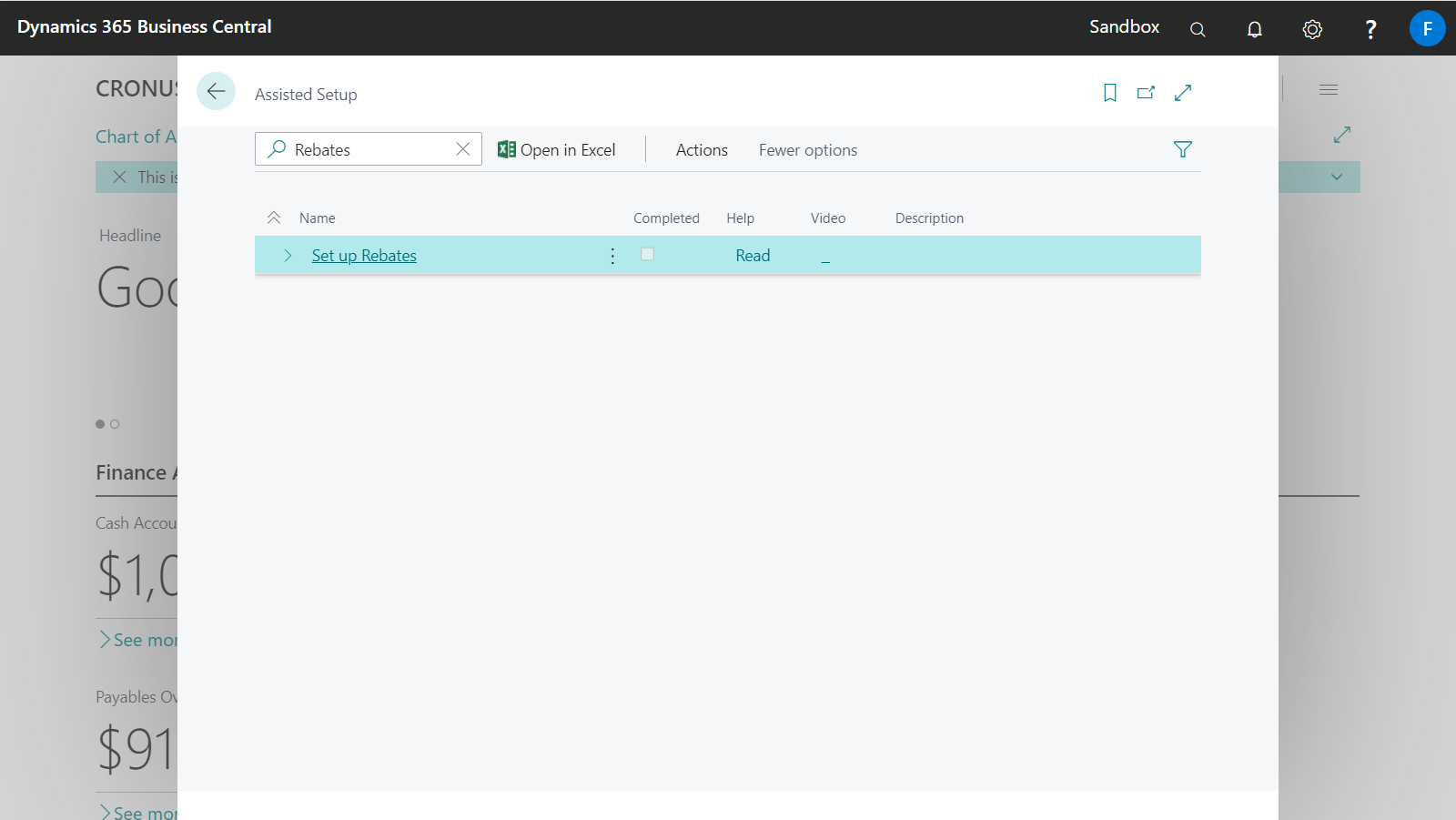 Follow the steps to setup the following:
Choose Next to begin the setup


Create Item Rebate Groups and assign them to required items.


Create Customer Rebate Groups and assign them to required customers.



Create Rebate Posting Groups to define Rebate and Accrual Account



Open the Sales Rebate page and setup the required Sales Rebates lines.
Use the Working with Sales Rebates guide to help you set up the Sales Rebates lines.