After setting up the Cloud Companion connection you can set how emailing and Outlook will behave when sending or emailing documents from Business Central.
Sending an email via Outlook
The steps to send an email through Outlook is the same as Dynamics 365 Business Central.
Open a document.
Select either the Email or Send... button.
Changing email layout and addresses
Cloud Companion will send the email to the same recipient using the Document Layouts setup for each customer or vendor.
If the Document Layouts isn't set up for the target customer or vendor, Business Central will default the email recipient to the contact's email address.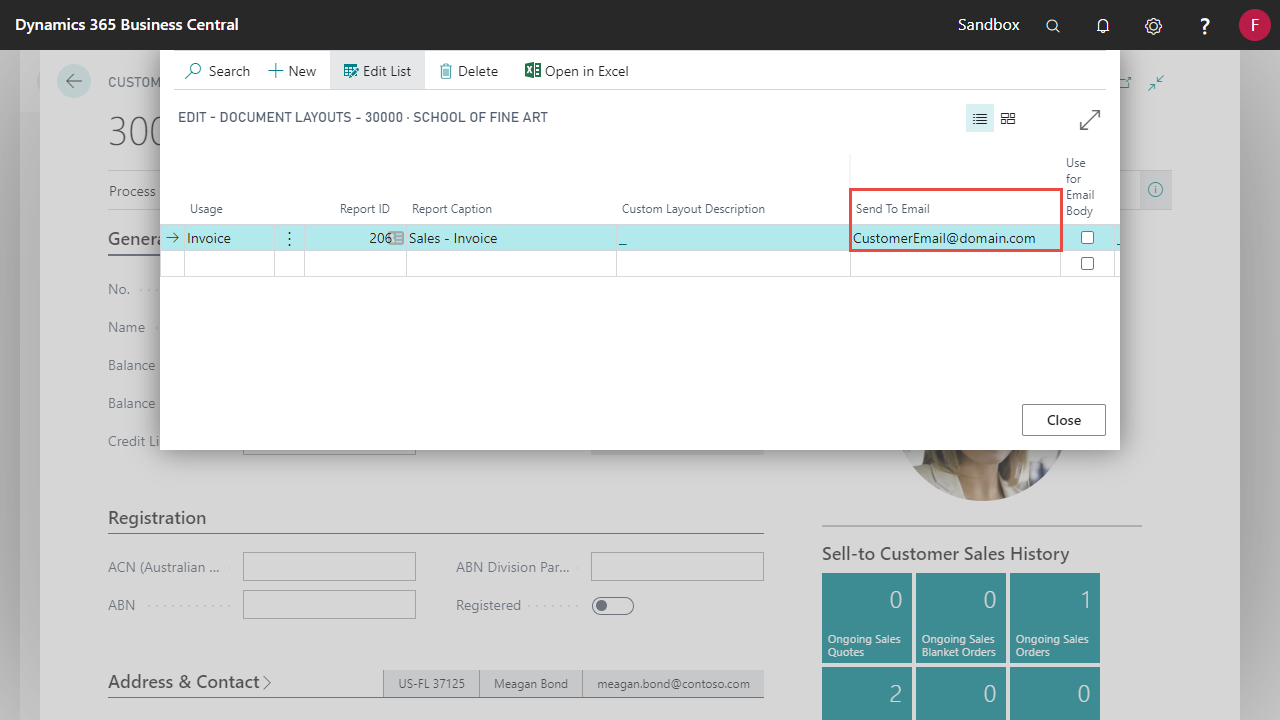 Changing email behaviour for reports
The emailing behaviour can be set for each report in the system. The Report Selections area has several options to control email behaviour.
Cloud Companion is only compatible with reports that already can be sent via email from Business Central.
Open the Report Selection - Sales or Report Selection - Purchase page via Search

Select the appropriate Usage from the drop-down menu to find the target report

Select the Send via Outlook checkbox to email this report via Outlook.
Select the Show Email Dialog checkbox if you would like to show the compose email window before sending the email, otherwise the email will be sent automatically.
Select the Include Signature if you would like to include your Outlook signature when sending the email.

Testing the Outlook connection
You can test the Outlook connection by running the Test option from Cloud Companion setup.
Enter in a Test Email Recipient and select Test Outlook Companion.

Confirm that an Outlook compose email windows appears. It should have:

A recipient the same as Test Email Recipient
A test file attached