Advanced Bank Account Reconciliation has added a new option on the Bank Account Card which allows you to use a simpler layout for the reconciliation screen.
If you prefer an uncluttered screen, you'll prefer to use the Simple Bank Reconciliation option.
Open the Bank Account card
Toggle the Simple Bank Reconciliation option

Simple Reconciliation View
Rather than showing the Bank Statement Lines alongside the Bank Account Ledger Entries, this option hides the Banking Account Ledger Entries screen and use the Apply Entries screen for the applications.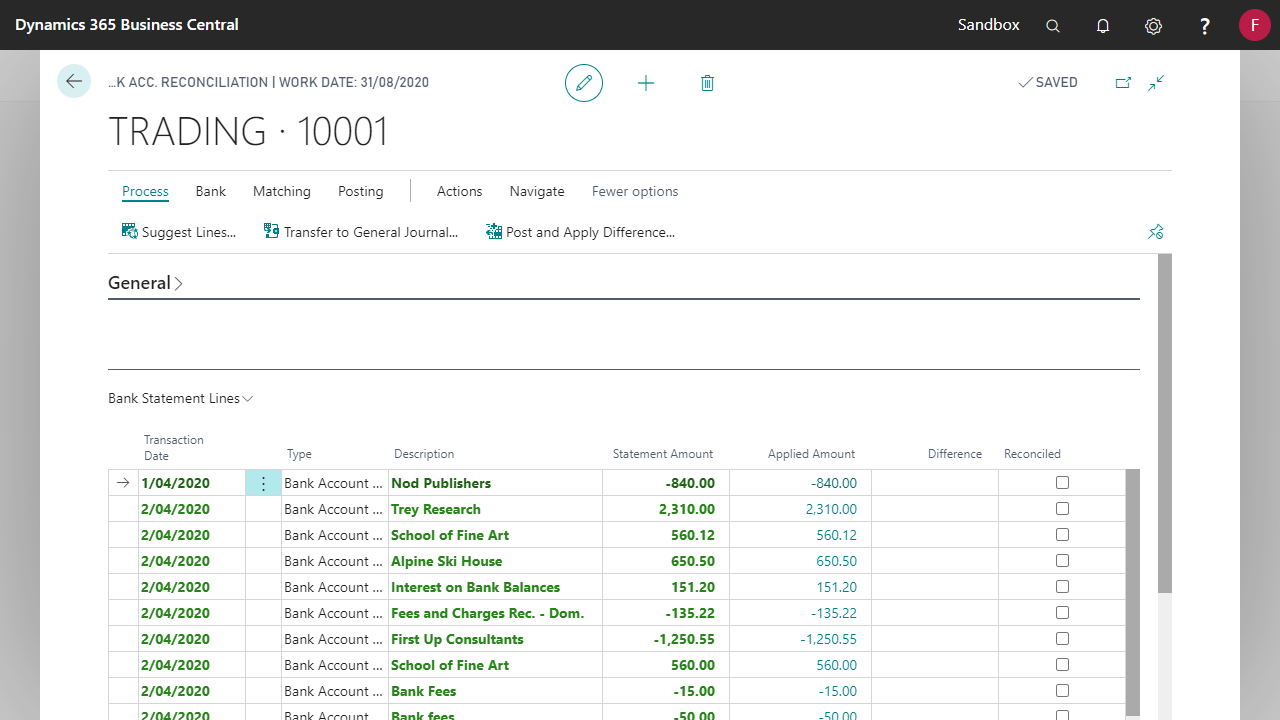 Applying Entries
The Apply Entries Screen can be accessed from the line menu or by using the keyboard shortcut (Shift + F12).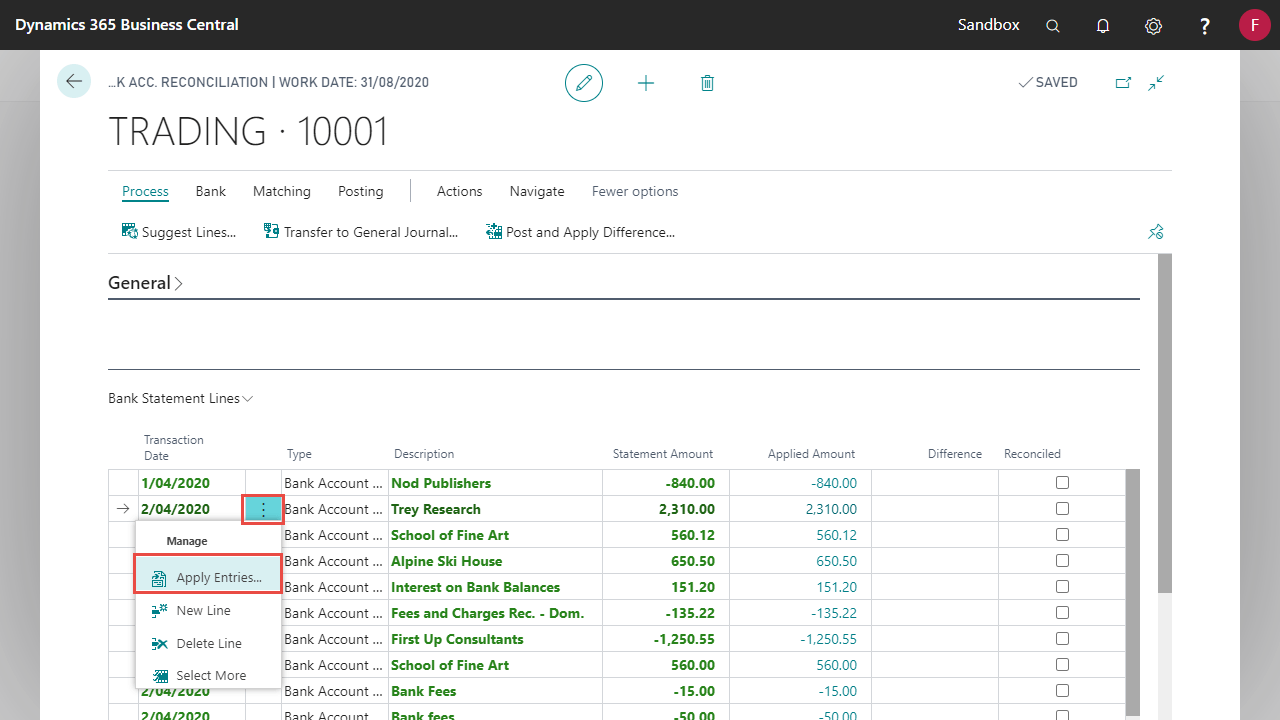 Below is a sample of the Apply Entries screen.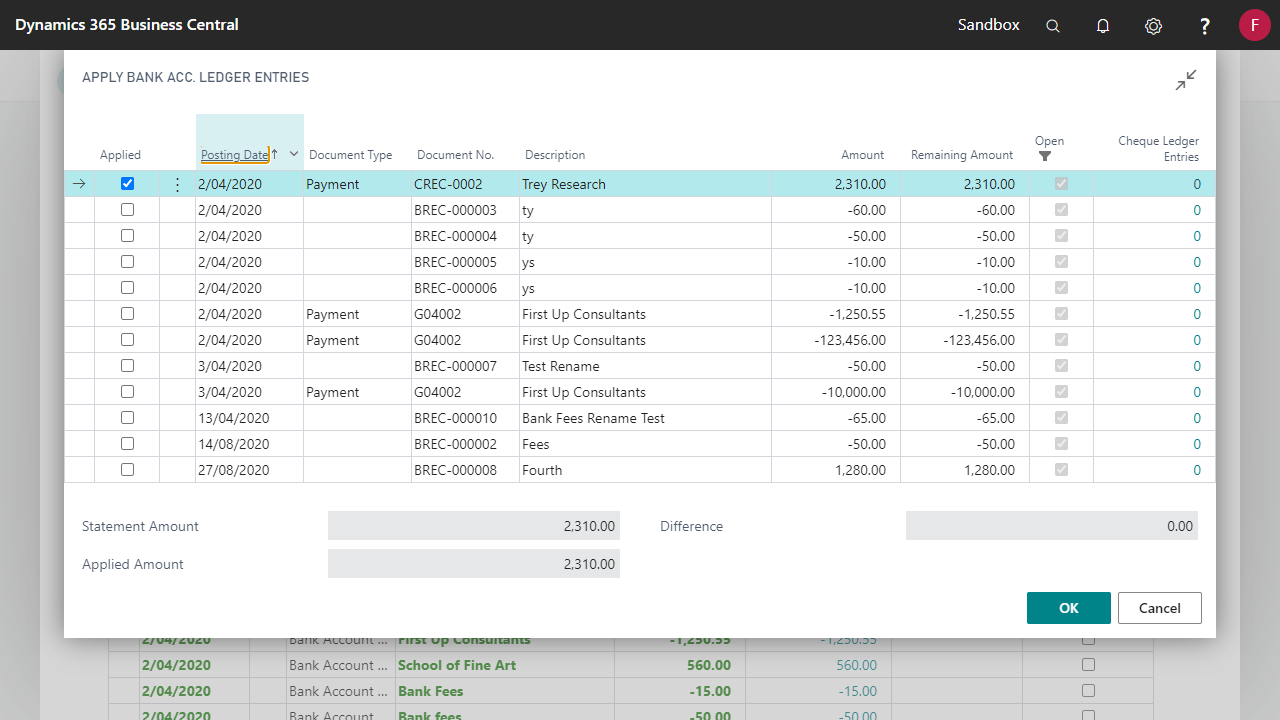 Reconciled
A new Reconciled field allows you to work through your bank statement and tick off the lines that have been reconciled.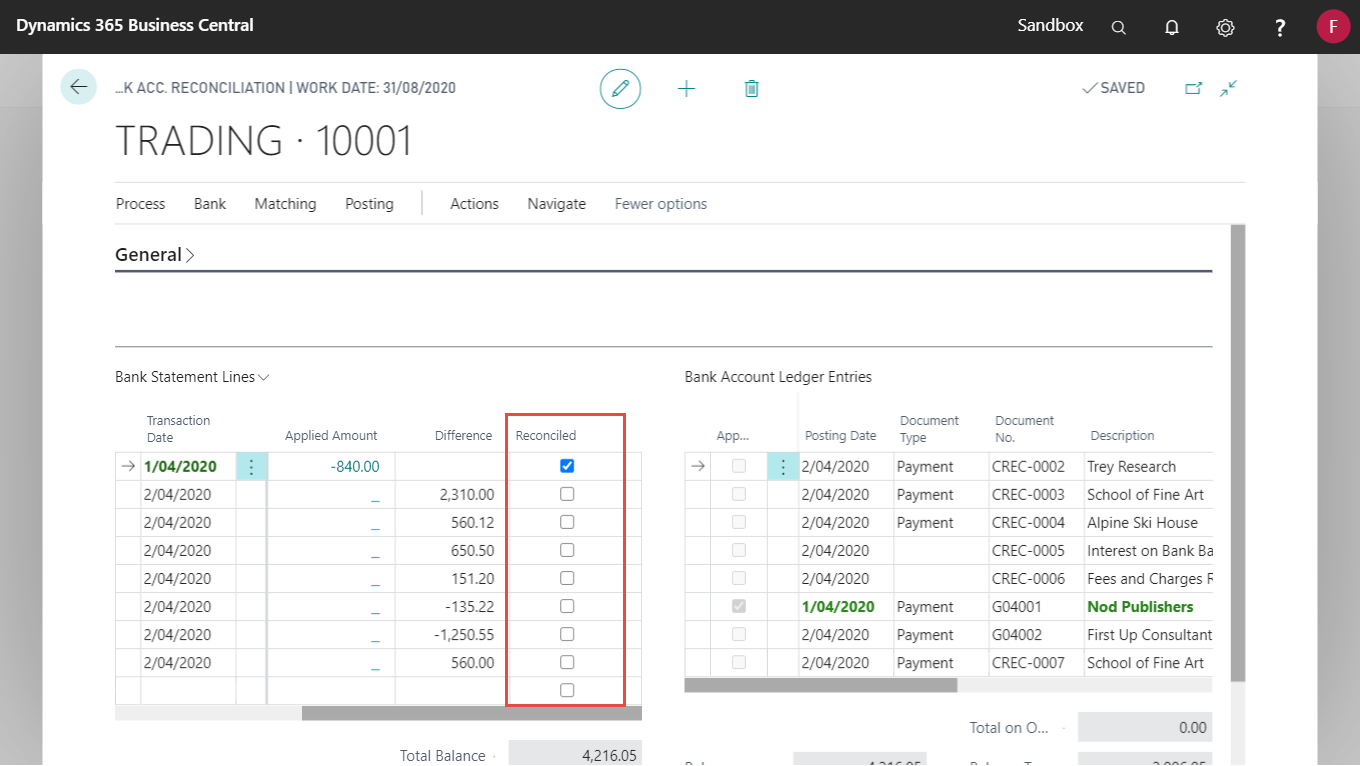 Once you have reconciled the bank statement you can use the Delete Unreconciled Entries function to remove bank statement lines.