Work Centre Setup
Visibility on the Production Scheduler is controlled by Work Centre Groups.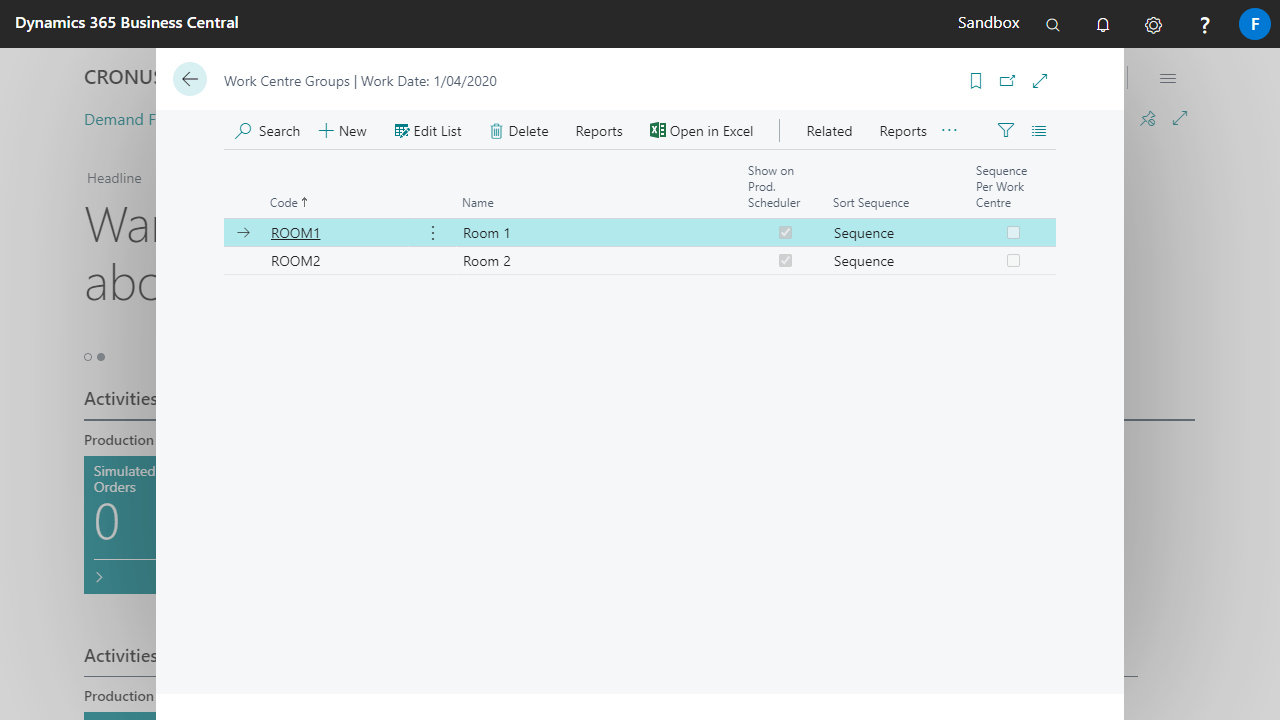 | Field Name | Description |
| --- | --- |
| Show on Prod. Scheduler | Enable to show the Work Centre Group on the Production scheduler |
| Sort Sequence | Controls the sorting order of records on the Production Scheduler. Available options are Starting Date and Sequence |
| Sequence per Work Centre | Set if each Work Centre within a Work Centre Group has an independent sequence |
User Setup
There are 2 setups on the user setup table that control Production Scheduler behaviour.
| Field Name | Description |
| --- | --- |
| Work Centre Group Filtering | Used to filter Work Centre Groups available to the user |
| Allow Production Scheduling | Determines whether a user can change sequencing or scheduling via the Graphical Scheduler |