Overhead Lines have been added to the Item, Work Center and Machine Center Card Pages.
1. Item Card page.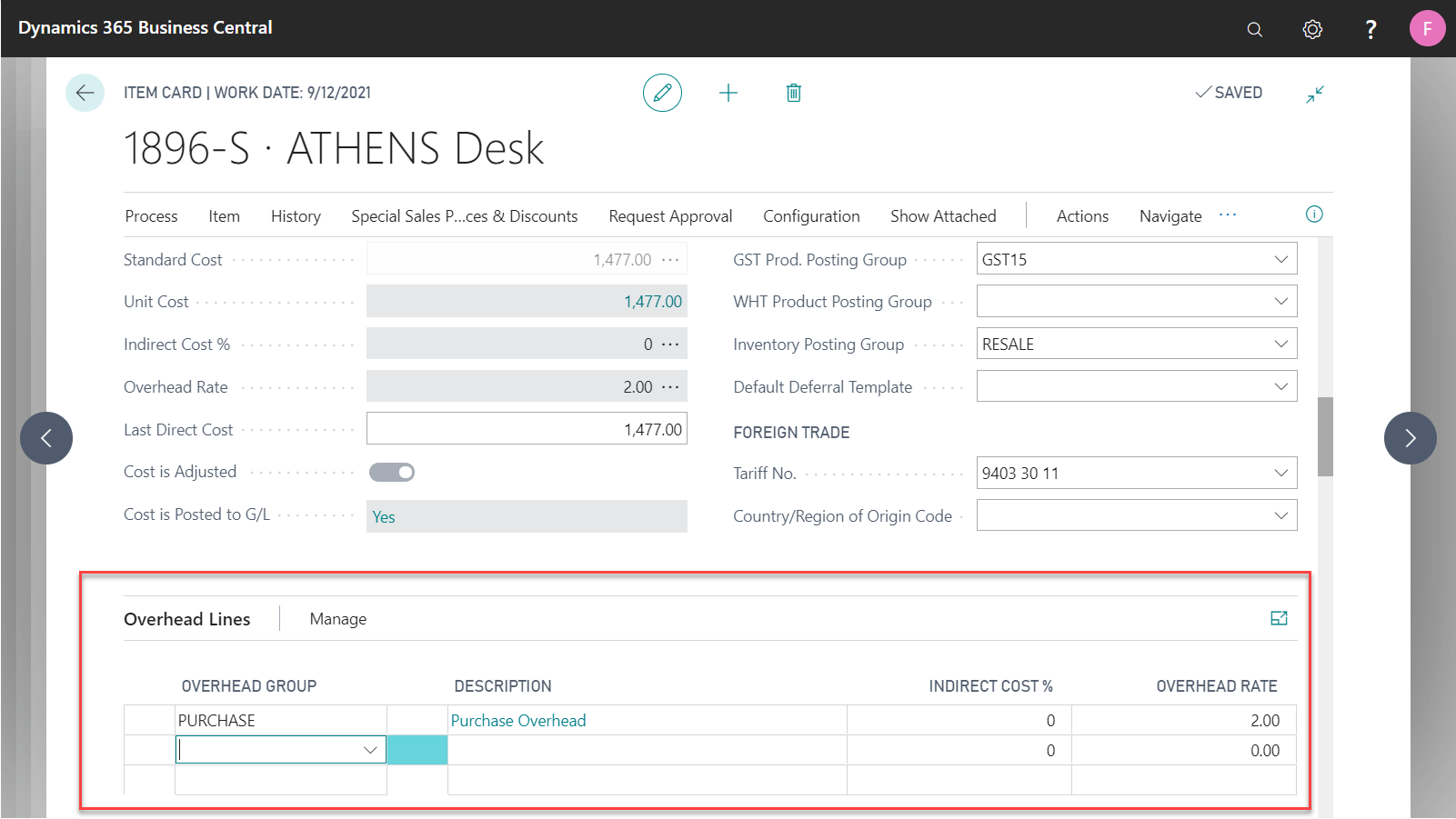 2. Work Center Card Page.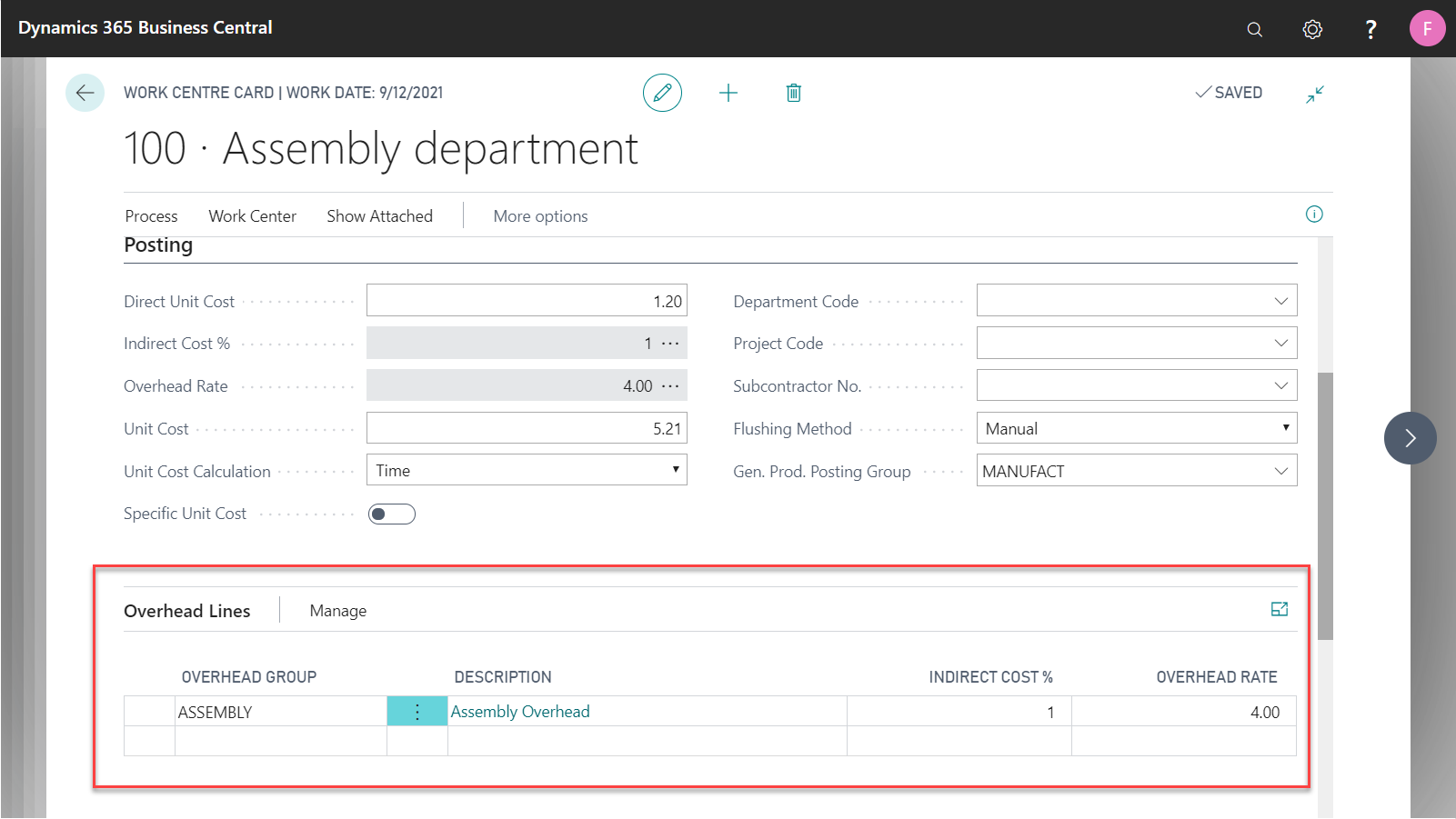 3. Machine Center Card Page.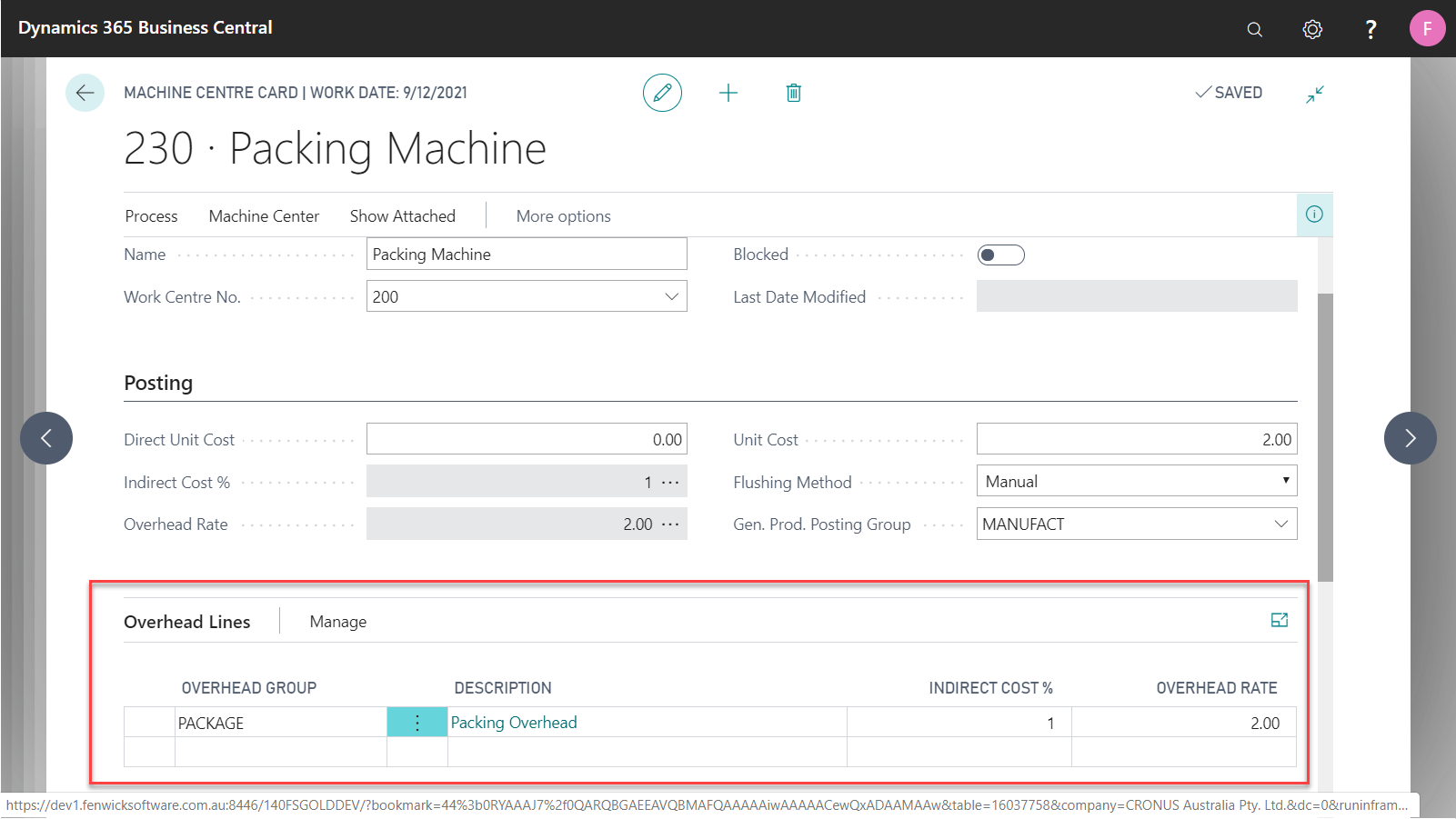 Indirect Cost % and Overhead Rate
The Indirect Cost and Overhead Rate field in the card pages will display the summed values of the Overhead lines. These fields will not be editable if overhead lines have been defined for it.
1. Work Center with Overhead lines.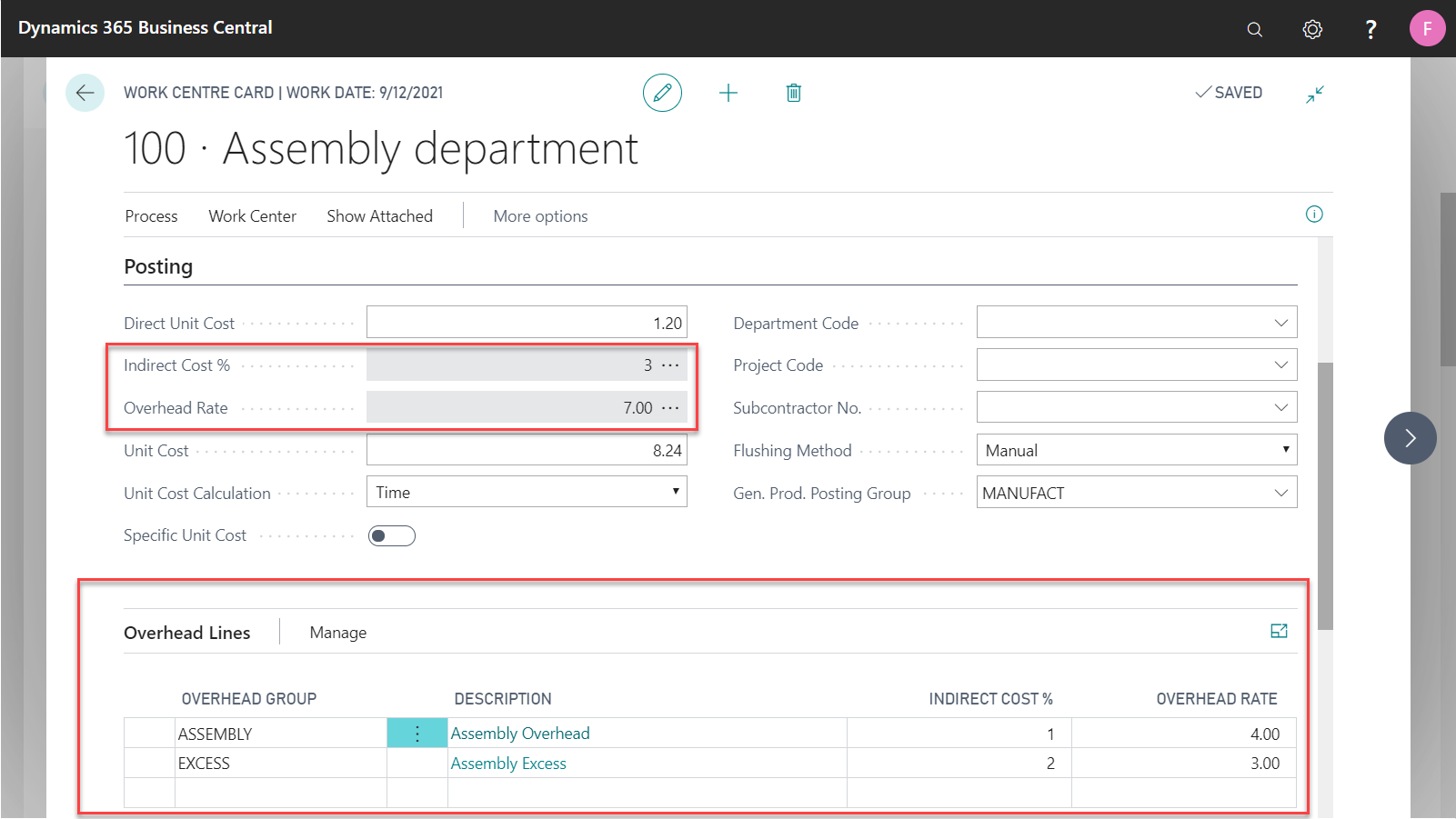 2. Work Center without overhead lines