The IT Admin Toolkit comprises of various tools to manage, track, and assist with data set up.
You can automatically initialise the Change Log Setup with common tables and fields. Maintain historical data in logging tables via the use of a clean-up routine run from the Job queue and streamline the creation and setup of users via a single page.
We recommend starting with the Assisted Setup below, then exploring the various areas of this app.
Assisted Setup
An Assisted Setup will guide you through the various setups required. This can be accessed via the Assisted Setup menu which can be accessed via Search.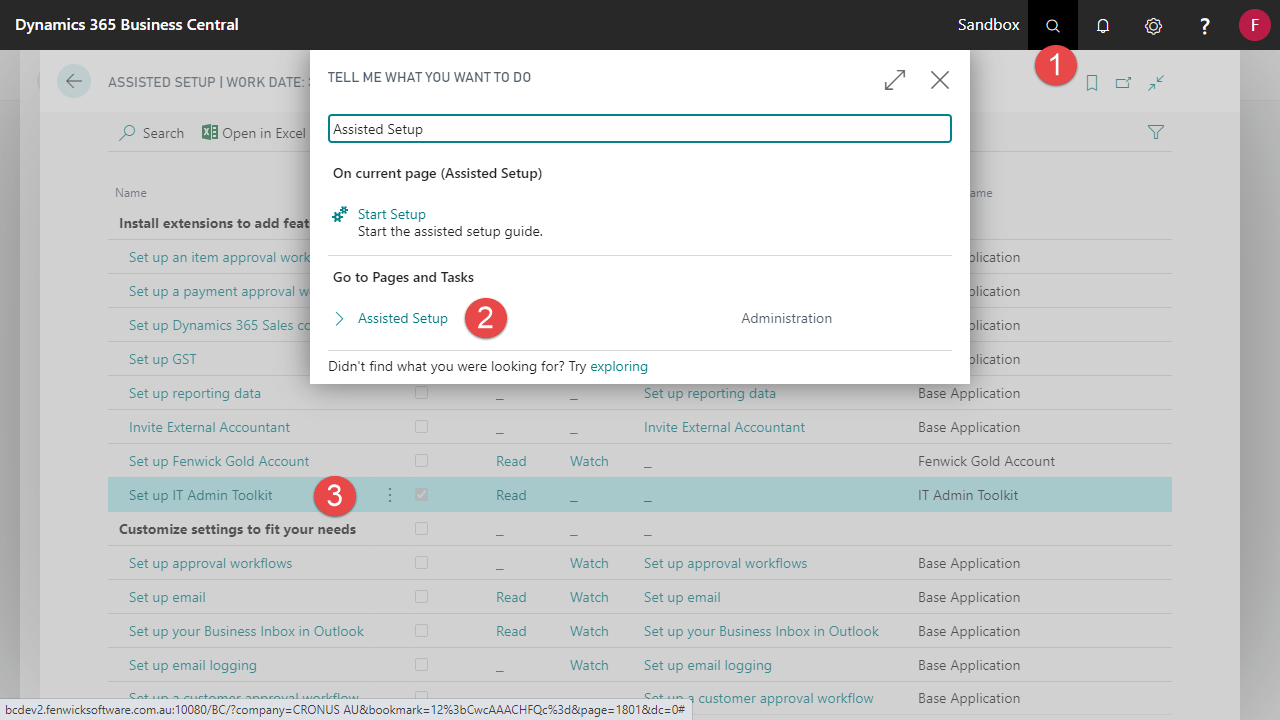 The Assisted Setup will take you through the following set up areas:
User Restricted Profiles
Job Queue Entries
Data Maintenance
Online Maps and Unit of Measure (Miles/Kilometres)
Fenwick Gold Permissions Sets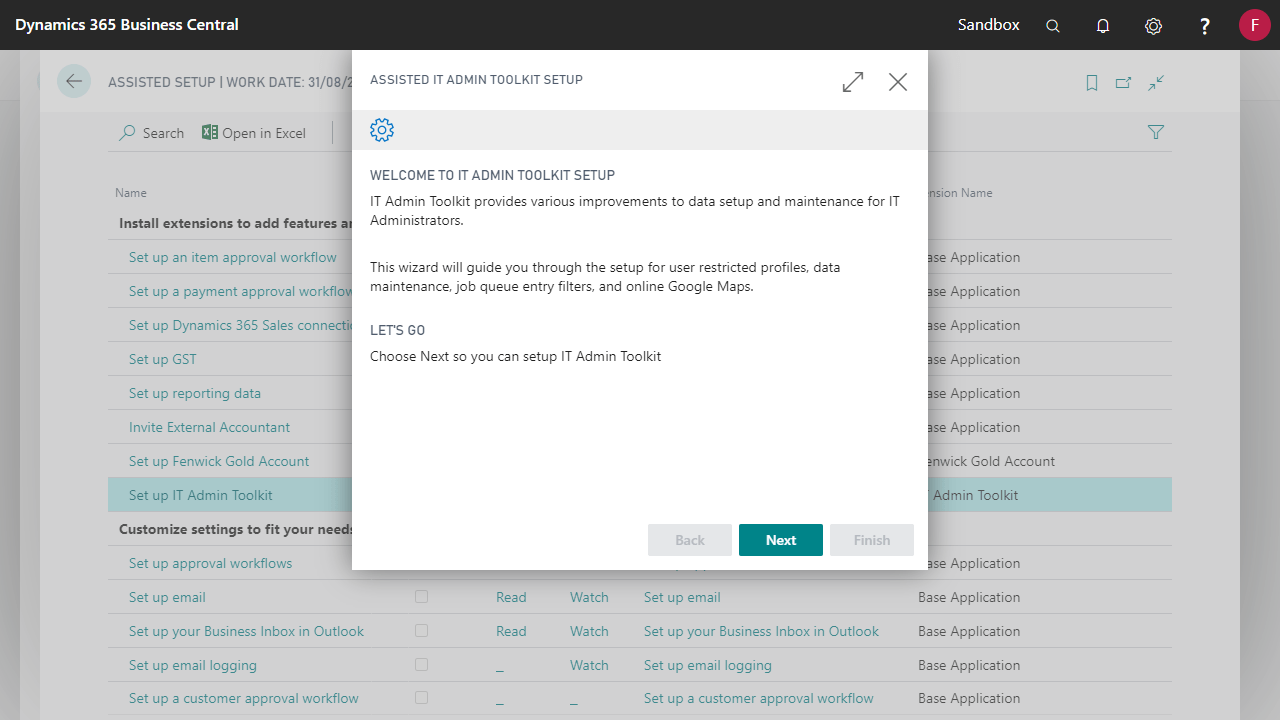 Creation of User Groups
During the Assisted Setup, the IT Admin Toolkit creates the following User Groups which match the User Profiles for easy setup of permissions.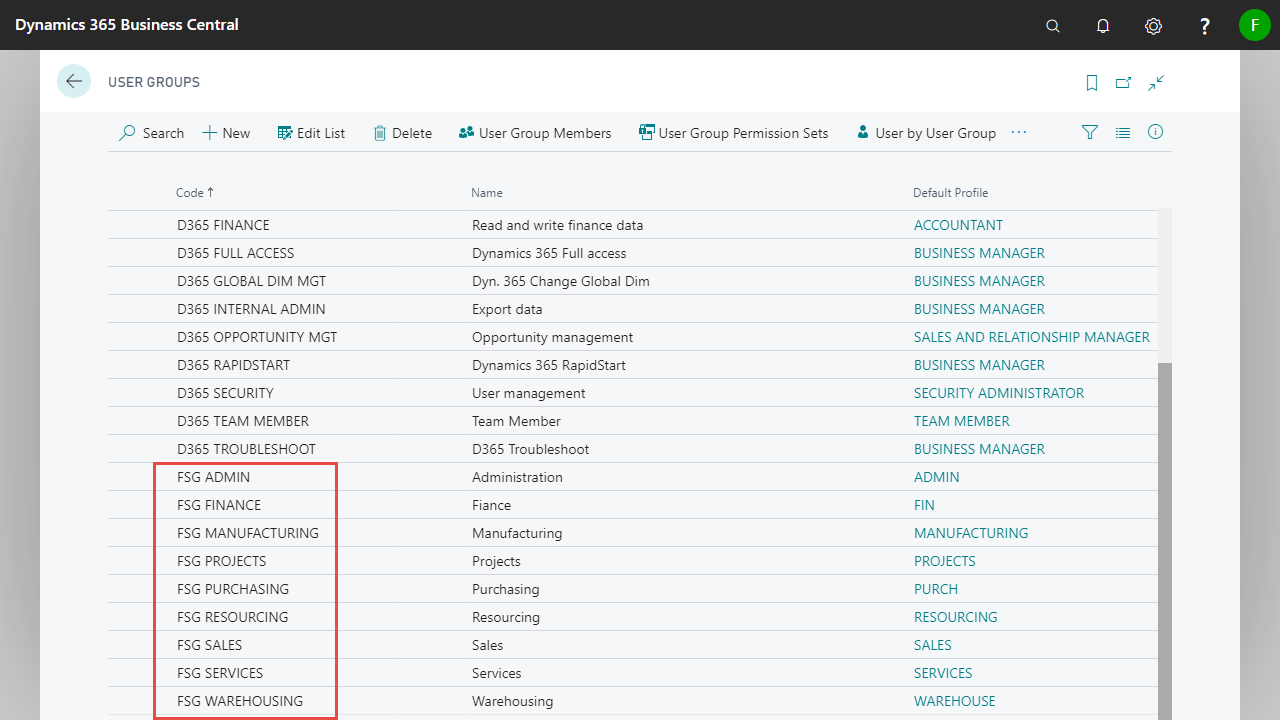 Additional Areas
After completing the Assisted Setup, you can explore the full functionality of the IT Admin Toolkit.