If you see the a message that "Your account has been blocked", please contact your company IT administrator to unblock your account so you can access the portal.
Your IT department or IT contact (not Fenwick) will need to mark your account risk as "Resolved" as listed in their admin portal before you will be able to login
You can send them the link to this article.
We cannot action this for you as we have limited options to clear risk status on tenants we don't manage.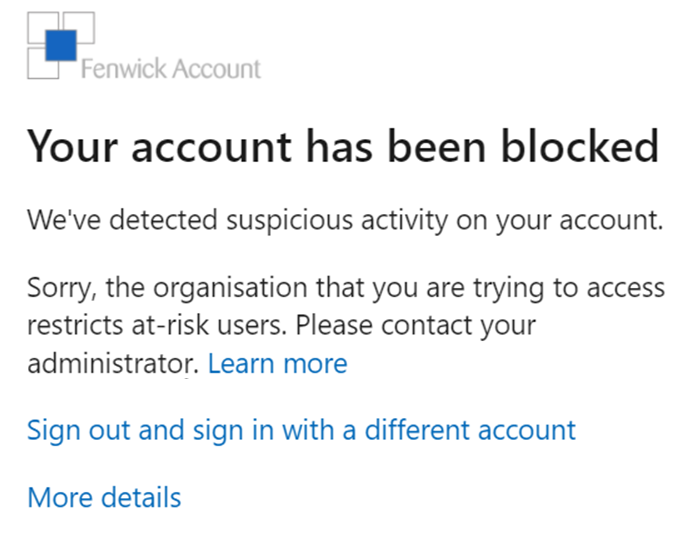 Instructions for your IT department or IT contact
Accounts that have been deemed "suspicious" will be blocked from signing into a Microsoft Entra / Azure AD tenancy.
Please visit the Microsoft Entra Admin Portal > Blocked Users blade
Identify the user, assess the identified risks, and unblock them
It will take a few moments to unblock, so get the user to try again in 30 minutes.